Happy Easter to everyone!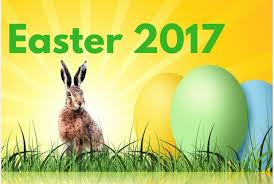 Recently, I have been involved in "double bubbles" more than ever, in my 17 yr career in real estate. I have to say that I'm not sure why they have come about more frequently, other than more years in the business provides more of a referral basis. I find them very challenging, not to convey that in a bad way but quite the opposite- I enjoy the challenge!
Some Realtors I've spoken with don't involve themselves in such situations and just simply refer out one side or the other. I can relate to doing so, but then again I'm a "love a challenge" type of personality, especially in the world of Real estate!
I can honestly say that both parties I have represented on the same transaction have been happy with their outcome. A realtor(in my opinion) should be Ethical and honest at all times, whether a 2 sided deal, one sided, or just offering info even if not in a transaction at the time. These values assist in possessing a great reputation and can certainly ease the stress a Consumer might have in the event of Dual Agency.
Of course, the stress in such a situation does not curtail itself to the consumer, the agent certainly shares in the pressure. Inspection issue resolves between buyer and seller has always been taxing to me as an Agent, more so in a dual agency. I have found though, if you separate yourself from the Buyer when in the presence of the Seller, and vice versa & treat it as if it were not dual, it works!