This year I've really stepped out of my comfort zone and started Vlogging on a regular basis. I have to say that I have much more respect for "going live" people on social platforms as it is not easy doing it right, in front of a video recording or live broadcast device!
Just like anything else, the more you do something, the more comfortable you feel in doing. For instance, the first one I did, it took me about 8 "takes" b4 I was satisfied with the outcome. The most recent one I did on first try, so case in point.
With this new marketing endeavor, I find myself intrigued about other possibilities that may be out there that have not been tapped. Social Media marketing is the way for real estate in my opinion, and I make it a point to do something everyday to capitalize on this thought.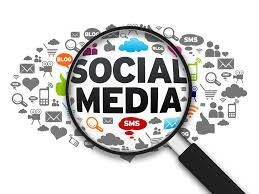 Whether it be going to seminars, webinars, following social media gurus on different platforms, or you tube videos, I try to weave it in when possible to educate myself. I was once told by a Realtor that Real estate is not a career, it is a way of life, meaning you need to weave together, your personal and professional life in order to be successful.
I use this same philosophy with Social Media, as time consumption can certainly become a problem if not handled correctly. If I see something in my travels that I think might be interesting I'll "photo" or video it and expose. The same with experiences in life or career- it really takes up minimal time and I find it fun to do!
I try to keep my "blurts" short because I realize we live in a busy society and I hope to capture an audience that realizes that this is my mindset. Thought this may be helpful to others, so I hope it is!