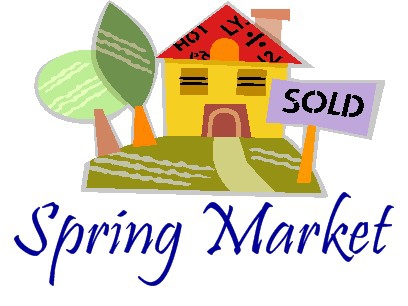 Sitting at my home office area looking out the window at the white stuff coming down in Central Ct, thought I'd write down some thoughts on the current #market.
I have been in this business for 18 yrs and can't recall experiencing the small amount of good homes on the mkt for buyers to choose from. Not only is this true info in my area but seems to be the same nationwide, which is baffling to me. Multiple offers are a reality because of the situation which is good in some ways, bad in others. Good for sellers as it drives the price up, but bad for Buyers because frustration sets in regards to homes flying off the mkt. prior to them even get a viewing of the interested home.
The Spring #realestate market is certainly here, despite Mother Natures view! #Realtors & Buyers can only hope that more Sellers get the itch to position their home to sell in the upcoming weeks. I personally, & I've seen other Agents experienced quick turn around on Listing homes and going under contract in a very short amount of time, sometimes same day or 24 hrs! Again, great for the Seller and Listing Agent not so much for Buyers and their Agents.
Having this being said the Market always corrects or levels itself out and I'm sure it will be the case again, it's just a matter of when.......
Happy Spring 2018!