Being a Realtor, as I'm sure other Realtors will attest, we've experienced quite a few seller's emotional, points of view. Selling a home is a stressful thing to go thru and depending on the circumstances, it can certainly pull on emotional strings.
Divorce
Selling a family home that has been in the family for a number of years
Medical Hardship
Financial Hardship
All of these listed are means of additional stress that can be added to a home retailing situation. Realtors normally experience these emotions that are emitted from our sellers.
The writing of this post was prompted by recent events, exactly depicting the list mentioned. Case in point, I recently listed a home, seller signed papers, went into the MLS, and the sign went up, as I was there discussing showing details- the emotions erupted as it finally kicked in that she was selling her home.
On another recent situation, I listed my Aunt/Uncles home because it needs to be sold to pay for their long term care. I had an Open House this past Sunday, and in between sign ins, I was sitting there remembering all the, ironically, 4th of July parties there with the family. So, in this case, the sentiment, was coming from me-the Agent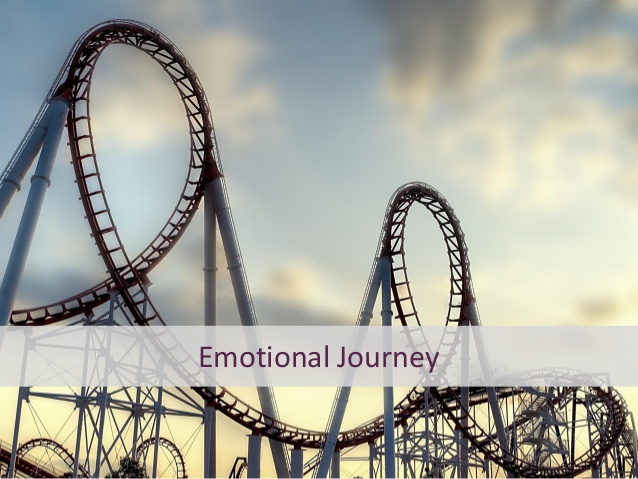 Divorces can be very heartfelt because of obvious reasons. I was part of a transaction this yr that involved just that- I was good friends with them both, but they came to realization that they were not compatible anymore. It was not a very desirable place for me to be as their Realtor, but none the less, it was something that needed to be accomplished and we did make it to the closing table, and they were very appreciative after all was said and done.
Not to be all gloom and doom, as they say, emotions can be on the upside as well. When someone needs to sell because the home they are in, is to small for their growing family.
Or, Condo life is not something the Client wants anymore and chooses to find a single family home to reside in. Maybe, Parents sell to be closer to their Children after they have raised them and have moved away.
I feel lucky to be in a Profession to assist people with their probably biggest asset in life and to help them on the roller coaster of sentiments.
Happy Summer!