Turning 58 this year, I find joints/muscles in the body aren't what they used to be and I am determined to utilize exercise to ward off the possibility of limited future use. There are still many things on my "bucket list" and want to be sure I get to check them off! :)
What does this have to do with Real Estate, you may say? Approx 5-6 years back a Dr had indicated that I needed a hip replacement, My gut told me let's try and see if there are other alternatives. I began to take supplements and low and behold thru exercise and supplementation, I did not have to go under the knife.
By the way, years passed and I started to experience discomfort again and went to a different Dr as I thought my supplement/exercise solution had run its course. He is one of the best around as he is known as the Hip replacement Guru in my area- he told me I did not hip replacement now nor did I need it back then! It was my sciatica nerve that was the cause of my discomfort & I am currently doing physical therapy to cope with, seems to be going quite well.
This same mindset holds true in Real Estate. When I run across a Client that I don't think is going to be a good fit for both them and I, I cut the tie by referring them to another agent as I wouldn't want the opportunity of serving the Client to pass. Same goes for obtaining a Listing for sale, if the potential Seller doesn't see the facts that I present as valid with regards to a price, I move on. It doesn't do anyone any good to inflate the price just to have a "trophy Listing" that has no chance of selling.
Yes, your gut is a good instinct in my opinion and should be paid attention to.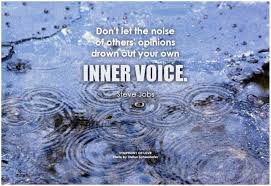 Enjoy Cinco De Mayo it's right around the corner!